Certificate of Authenticity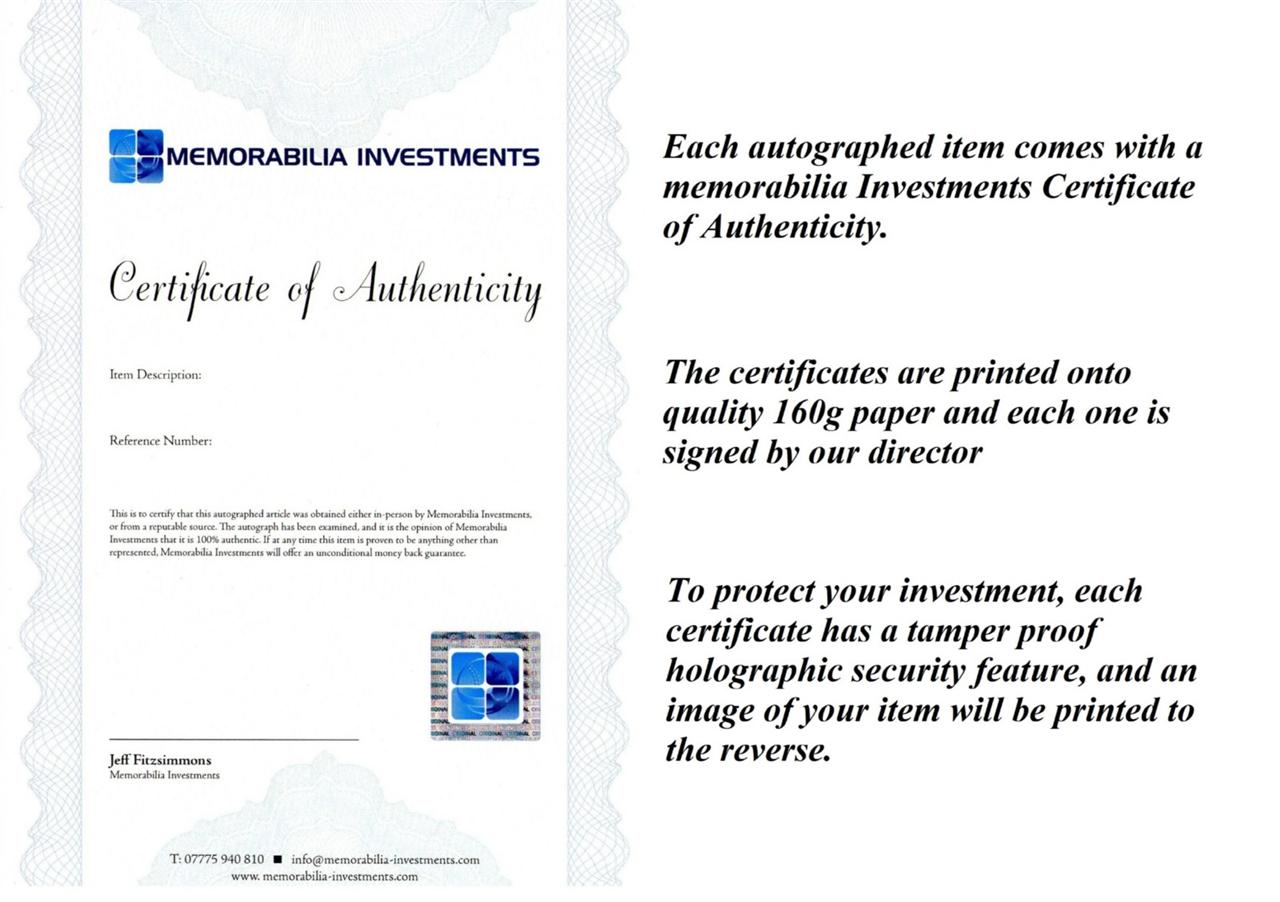 Our Certificate of Authenticity offers a full money back guarantee on authenticity. In the unlikely event that your item is found not to be genuine, then we will offer a 100% refund, and this offer stands for life.
Each of our signed items has been either autographed in person whilst memorabilia Investments are present, or obtained from a reputable source. Any items that we obtain from Auction Houses are thoroughly vetted based on providence and signature quality, and a lot of research goes into each item to ensure that our customers can have total piece of mind.
All autographs are 100% genuine, and we do not sell pre-printed, secretarial, stamped or auto-pen signatures.